Mr. Francis Ching - RHI (Registered Home Inspector)
Anchor Stone Home Inspection Service

www.anchorstoneinspections.com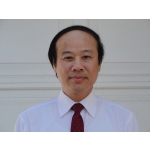 Specializing in residential / commercial inspection, new construction inspection and energy evaluation.
The principal inspector is Francis Ching,R.H.I., NCI, C.Tech,Technical Specialist(Building Design)of O.A.C.E.T.T. ,Candidate of National Certification Program.
Francis has twenty years of on-site experience in construction, renovation, building maintenance, building inspection and home improvement. He has diploma in Building Studies and Certificate in Home Inspection from George Brown College.
He is also both a new construction inspector and Licensed Energy Advisor that performed your pre-retrofit audit and evaluation under the service organization - Ridge Energy Consultants Inc. and the Home Inspectors Group licensed by Natural Resources Canada.
Specialty tools and devices are used to ensure accuracy of inspection.
Comprehensive visual inspection.
Detailed computer generated report.
Free follow-up and consulting service.
Free property maintenance schedule and references.
So call Francis for a home inspection or energy audit today!
---
Languages Spoken
English, Chinese, Cantonese, Chinese, Mandarin
---
Regions Served
Brampton, Durham, Mississauga, Oakville, Toronto - Central, Toronto - East, Toronto - West, York