Mr. Ryan Bowering - RHI (Registered Home Inspector)
Home Explore Inspections Inc.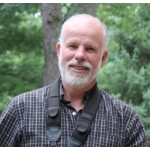 Home Inspections and WETT Inspections.
Professional home inspections can take the emotion, and much of the uncertainty, out of the purchase of a home - lending a more critical eye to the process. Without one, you may end up paying a lot more for your home than you bargained for down the road. It's best to be aware before you buy!
Centrally located to serve London and area, I am fully insured to offer objective and thorough home inspections at very competitive and reasonable rates - 7 days a week - being as flexible in the area of scheduling as possible. 
As a former Certified Energy Advisor, I can offer advice on ways to make your home more energy efficient.
I am also a certified WETT Inspector: SITE Basic Inspection, offering inspections of your wood-burning systems for insurance purposes. I offer a greatly reduced fee for WETT inspections/reports for home inspection clients, if done same day/time as your home inspection.
Check out our  website for more detailed information - see link.

I am available anytime to answer questions regarding your home.  I look forward to hearing from you!
Join us on Facebook: https://www.facebook.com/HomeExploreInspections
---
Languages Spoken
English
---
Regions Served
Chatham - Kent, Huron - Perth, London - St. Thomas, Sarnia - Lambton, Woodstock - Ingersoll