Mr. Matt Dickert RHI,CMI,NCI - RHI (Registered Home Inspector)
Inspect Tech Property Inspections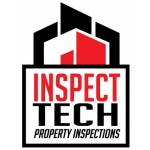 I am a graduate of the Carson Dunlop Home Inspection Engineers Certification program and Industrial Manufacturing & Maintenance Management program. I have also successfully completed Ontario Building Code technical training in Building Envelope, Law, House 2012 and Building Health and Safety. My 10 years professional experience in facility and equipment maintenance has given me exceptional knowledge in HVAC, electrical, structure, roofing, plumbing, building code and construction practice at both a hands-on and management level. I am a Registered Home Inspector and New Construction Inspector with CAPHI. I am a Board-Certified Master Inspector® by the Master Inspector Certification Board. 
Matt Dickert is a member of the Ontario Association of Home Inspectors (OAHI) and strictly adheres to the Code of Ethics and Standards of Practice of OAHI. Inspect Tech Property Inspections is dedicated to providing the highest level of professional service to our individual clients and the real estate industry.
We use state of the art equipment that is standard with every inspection; Flir infrared cameras, REED video borescope, REED moisture meters, REED CO detectors and gas analyzers, Nikon HD cameras, 30ft roofing pole cameras. This equipment is standard with no surcharge or hidden fees. 
---
Languages Spoken
English
---
Regions Served
Brantford, Cambridge, Guelph, Hamilton - Burlington, Huron - Perth, Kitchener - Waterloo, London - St. Thomas, Niagara, Simcoe, Tillsonburg, Woodstock - Ingersoll